NOW ACCEPTING CARD PAYMENTS

Pay by debit and credit cards


We are a family run business, With 20 years of experience working in Beds, Bucks and Northants area.
We can supply and fit carpets and all type of flooring in the Northampton, Milton Keynes, Bedford and surrounding areas
Lee and Chris have built over 20 years of experience and expertise combined in the flooring industry.

Do you need help with your flooring needs? Fill out the contact form and we will be in touch.
FLOORING SERVICES
We provide some of the well known brands, types and styles. We can cater for all types of customers looking for both luxury and good value flooring to meet a range of needs and suit any budget.
Carpets
With lots of different types of carpets, we can help you pick the right one for your space. Choose from natural fibres or luxury man-made.
Laminate Wood
Laminate Wood is a  great choice for heavy traffic areas. We can help you pick the right floor type for your space.
Vinyl & Vinyl Tiles
They are both types of hard flooring, generally used in wet areas such as bathrooms, kitchens and en suites. We have some great styles and ranges to choose from.
Family Run Company
20 years of experience and expertise combined in the flooring industry. We pride ourselves on delivering a high quality installation and service.
Free Estimates
Free of charge quote. We will help you pick the right flooring for your space.
Project Management
We can manage your project from start to finish. Leave it with us and look forward to seeing your new floor expertly finished in your home or work-place. No job too big or too small!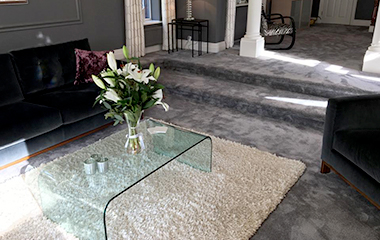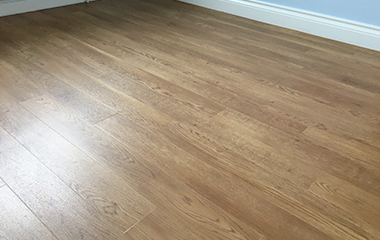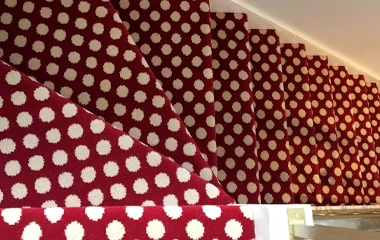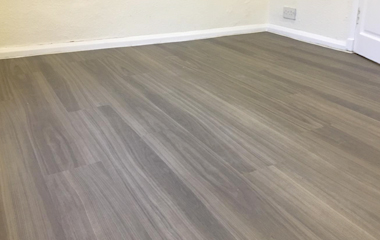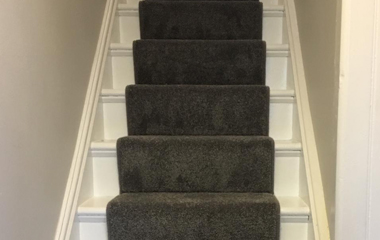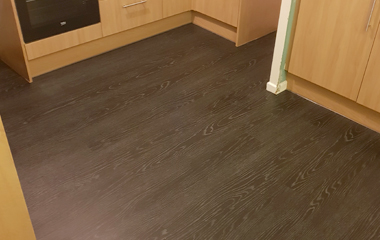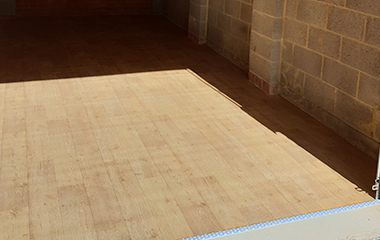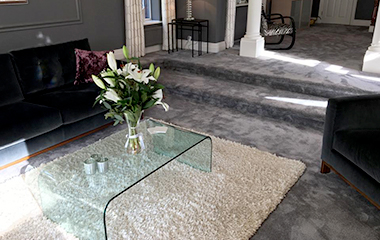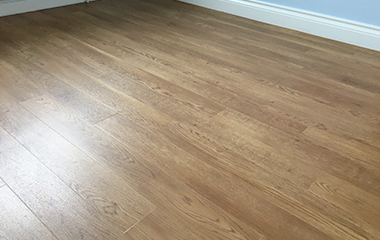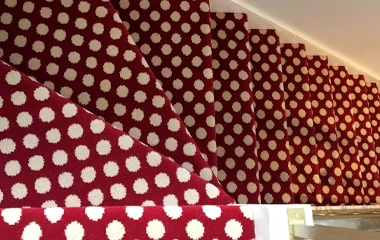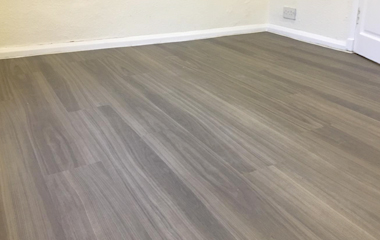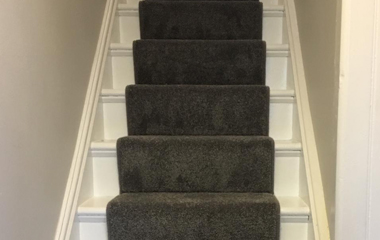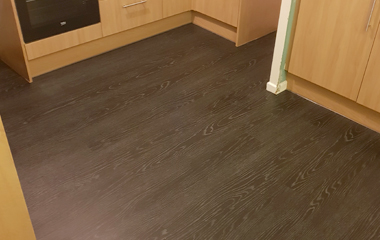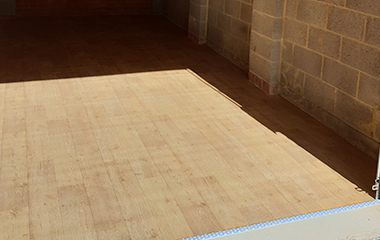 A flooring expert will visit your home to help you decide on the perfect flooring solution.
We will accurately measure your chosen rooms, ensuring wastage is kept to a minimum and guaranteeing you the best price.
We will provide advice on suitable flooring types, underlay choices and additional accessories such as gripper and door bars.
We will arrange a home appointment for a time that is convenient for you.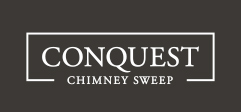 As part of my growing interior company I have used Deakin & Peck flooring to complement my bespoke kitchens, bedrooms and any other requirements our clients needs. Always good, competitive and full of ideas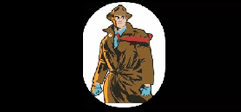 I have worked alongside Chris Deakin for nearly 15 years, He is honest, hardworking and very professional. His attention to detail and enthusiasm is what makes his business such a success. I have no problem in recommending Chris to anyone who is looking for a professional contractor.
We only use high quality flooring from some of the UK's leading flooring suppliers. We will always provide you with real product samples so you can pick the best flooring to suit your needs.

Life span of flooring fitting guarantee:
Our installation will be to the highest of standards which will ensure your flooring will last the lifetime of the chosen material.
Product Guarantee:
All the flooring products we use comes with a wear guarantee from the manufacturers for a minimum of 5 years. Some products also come with stain or scratch resistance. Further information will be provided during the quotation process.